Dina Blot, Artist owner of Meadowbrook Arts, Crafts & Creations is putting a couple of workshop in place at Marco Polo Land
How is Dina Blot  :
Dina began her creative career as a certified florist, in the Netherlands in 1984. Soon as she realized that making flower arrangements only couldn't satisfy my artistic hunger, and began to develop other skills re. several beautiful forms of Art in my spare time.  Dina wanted to convert here many hobbies into my work.
Dina started following courses to improve her skills and learn new ones : Dina took private mandala-painting classes from Miranda D'hont, one of the greatest mandala painters in here region in the South of the Netherlands; Dina attended several classes learning different crafts [making greeting cards, pergamano, embossing, lace, knitting, crocheting, embroidery, paper Art, etc…] and also important: how to give workshops. During her quest of finding a medium to make 3D mandalas, Dina connected with Jossy De Roode, founder of the Paverpol company in Holland, who's Paverpol and Josefine Art line of products is now known and available in more than 35 countries worldwide. Dina took the beginners course, got addicted to the product and took another course for more experienced users and finally wanted to become a Certified Paverpol Teacher in the end…seeing all the abilities working with Paverpol and becoming a Fabric Sculptor, Dina wanted to take  here "knowledge to share" with me when I started planning an overseas move to Canada.
Emigration to PEI in 2010 gave her the opportunity to switch from being a professional florist into an Artistic jack of all trades. Dina became the Licensed Distributor and Teacher Trainer for the Maritimes was recently awarded a Paverpol Master Certificate and was able to expand the Certified Paverpol Instructors with about 10 people working throughout the Maritimes. It gives great pleasure to pass on some of those skills to other creative people by giving workshops. That, in combination with the joy of gathering and get in contact with kindred spirits, seems to be a cozy way to meet new people and share new ideas. Dina hopes to be able to expand the Paverpol family of CPI's with many more and to her, it is a privilege to be part of a team that is not competing but working together to bring the joy of creating to your doorstep!
Speaking Dutch, English, French, Spanish and a little bit of German makes it easy for me to communicate with interesting, Artistic and creative people from all over the globe.
At the Meadowbrook Art Studio, you will learn to let the artist inside come out and display the creativeness you always wished you had. From forming beautiful pieces of art from fabric to creating breathtaking paintings, greeting cards, and so much more…we will provide you with an experience that you will cherish forever.
The classes that are planned for the summer are as follows:
 FRIDAY JULY 13TH 2018 @ 9.30 AM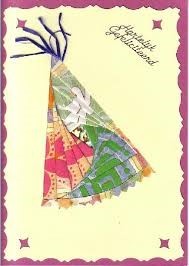 Card making workshop IRIS FOLDING
$ 25 All Incl. per pers. [you will receive a card making package to take with you]
Min. 15 max 30 participants
Duration 1 ½ hour to make 1 sample card
FRIDAY JULY 20TH 2018 @ 9.30 AM
Trojan Mini Horse" workshop
$ 50  all incl. per pers.
Min 15 max. 30 participants
Duration 3 hours
FRIDAY AUGUST 3RD 2018 @ 9.30 AM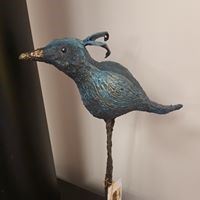 Small bird on high legs
$ 55 all incl. per pers.
Duration 3 ½ hours
Min. 10 max 20 participants
FRIDAY AUGUST 10TH 2018 @ 9.30 AM
Mandala in acrylics on an aquarel paper painting workshop
$ 45 all incl. per pers.
Min 15 max 25 participants
Duration 2 ½ hours – 3 hours
FRIDAY AUGUST 24TH 2018 @ 9.30 AM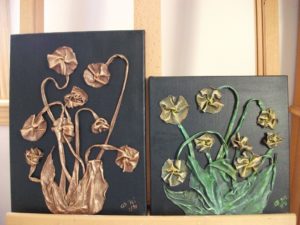 Flowers on canvas board 24x30cm
$ 45,00 all incl per pers.
Min. 15 max 30 participants
Duration 2 ½ hours