Held in September – don't miss it! Visit the Calendar for this year's dates.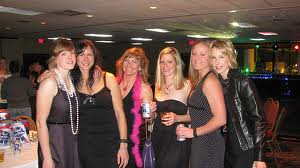 Registration includes all the meals (accommodations not included).Previous year's activities have included:
Hollywood Theme Night
Games Saturday
Guest speakers
Zumba
Spa treatments
Yoga
Hypnotist Edmond Ratelle (http://www.ratellehypnosis.com/)
Rekki with Denise Arsenault
Mobile tanning unit
Vendors including Christine's Closet, Forever Healthy, Mary Kay, Arbonne, Jewelry with Perry Designs, Austin's Inspirations and Lia Sophia, Norwex, Jockey Clothing,.
Call the office at Marco at 1-800-665-2352 to book, and remember…
What happens at Marco, stays at Marco!