…Only 2 Weeks till Cavendish Beach Music Festival
As the weekend of PEI largest intake of visitors is fast approaching we wanted to remind you of a few very important points that affect everyone staying at the campground that weekend.
You are encouraged to visit our website for more details at https://marcopololand.ca/en/cavendish-beach-music-festival/
~ Pools will be closed July 7th – 11th (inclusive)
~ Quiet times are still applicable, please respect them
~ No tents on trailer sites
~ Bracelets for the campground must be worn at all times
~ No alcohol is permitted off your campsites; this also includes walking from sites
~ DO NOT DRINK & DRIVE
~ Please be aware of small children and your surroundings at all times for the safety of everyone
~ No public urination, washrooms are located all throughout the park
Rules will be enforced moseso this year and if rules are broken you will be removed from the park, no refunds provided and you will also be refused future bookings with MarcoPolo Campground.
Horse Camps w/ Venture Stables this summer at MarcoPolo Campground
Camps fill up FAST!
For more information you can email venturestablespei@gmail.com , call or text Jasmin @ 902-247-0195
Horse Camps ~ July 8th – 10th ~ Ages 6-18, July 11th – 15th ~ No experience necessary
Youth Cattle Sorting Camp ~ July 25th – 29th ~ Ages 10-18 ~ Experience required
Barrel & Pole Racing ~ August 8th – 12th ~ Ages 6-18 ~ No experience necessary
Beginners Horse Camp ~ August 22nd – 26th ~ Ages 6-18 ~ No experience necessary
Venture Stables Horse Show Camp ~ August 29th – September 2nd
PLEASE NOTE ~ Washrooms #3 and #4 are currently under renovations, we apologize for any inconvenience and also remind you that #1, #2 and #5 are open for your use.

Important Dates To Remember
June 25th (Saturday) ~ Annual Potluck Supper in Galley Restaurant @ 5pm ~ All Are Welcome~
July 2nd, 31st, Aug 20th – 1-5pm ~ Pony/Wagon Rides, Petting Zoo. For more info call or text Jasmin @ 902-247-0195
Weekly Events
~ Wednesday @ 7:30pm Chocolate Bar Bingo@ in Rec Hall (Starts June 29th)
~ Thursday @ 8:30-12pm Adult Karaoke in Galley with Art & Harm
~ Friday @ 8pm Adult Card Games in Galley – Cash Bar Open (Starts July 1st)
~ Sunday @ 8pm Movies in Rec Hall (Starts July 3rd)
~ Daily Crafts @ 9-1pm in Rec Hall (Starts June 27th)
~ Hayrides @ 6pm (Starts June 27th)
Paint the Night ~ July 5th (19+), 13th (Family), August 9th (19+) & 19th (Family)
http://www.ptnpei.com/
Live Entertainment
July 1st & 2nd for two nights of great entertainment with
David Peters & Dave Connolly Band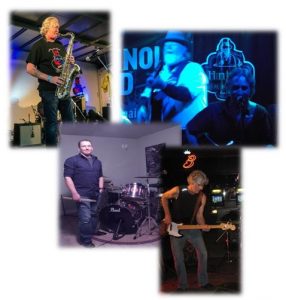 Theme Weeks
June 26th ~ Canada Week
July 3rd ~ Cavendish Week
July 10th ~ Christmas Week
July 17th ~ Easter Week
July 24th ~ Pirate Week
July 31st ~ Farm Week
August 7th ~ Halloween Week
August 14th ~ Disney Week
Weekly Entertainment
Friday Nights 8:30-10pm – All Ages in main parking lot (Rec Hall in bad weather)
Saturday Nights 9-12am – 19+ Cash Bar Open in Galley
July 1st/2nd ~ David Peters & Dave Connolly
July 15th/16th ~ Dennis Dunn Band
July 22nd/23rd ~ Chris Field
Aug 5th/6th ~ Dennis Dunn Band
Aug 12th/13th ~ Barry Williams
Aug 19th/20th ~ Chris Field
Sept 3rd ~ Fireworks
50/50 Draws
The seasonal committee are once again selling weekly 50/50 tickets with proceeds going to the Children's Wish Foundation. Sellers will be around the campground on both Friday and Saturday nights with the winning number being posted at the security booth Saturday evenings at approx. 9:30pm. A big THANK YOU to everyone for your ongoing support!
Special Offers
Cavendish Trolley Taxi ~ Runs daily from Marco Polo for only $15 for 4 people ($3.00 each additional person) each way. Drops off at various spots in Cavendish, call 902-963-2352 to book or for more information.
Bell TV Camper Special ~ Offers 25% off for 12 months of on Bell TV, hardware free, installation fee $49.95 is waived, free movie network for 2 months. No Contract! For more information or to book please call Buddy Rogers at 1-888-625-0098 Ext 211 or BRogers@skytecsat.com Hours are Mon-Tue 12pm-8pm, Wed & Thu 10am – 6pm or Fri 9am – 5pm
Week Long Passes for Shining Waters or Sandspit ~ $25 per person plus HST gives
you access to either park for 7 days (under 36" free at Shining Waters Only)
Combined Parks for 7 Days ~ $50.00 per person plus HST or $17.50 per person under 36". Available from June 25th – Sept 5th by booking in advance at the office or by calling 902-963-2352
Red Cross Water Safety Day Camps ~ August 1st – 5th
To register for the camps please go to http://www.redcross.ca/pei
Red Cross Jr. Swimming Lessons – Swim Kids Levels 1 – 10 ~ $120 per person,
Family Fun Packages
Camping and Shining Waters Family Fun Park unlimited access to Shining Waters Family Fun Park (pricing is based on a family of four.)
For extra person over 36″ in height $25, under 36″ in height – free
3 way 30 amp: 7 days $358 + HST, 3 nights $229 +HST
2 way 15 amp: 7 days $328 + HST, 3 nights $214 + HST
Camping and Sandspit
7 day or 3 day packages with unlimited access to Sandspit (pricing is based on a family of four.)
For extra person over 36″ in height $25 + HST
3 way 30 amp: 7 nights $358 + HST, 3 nights $229 + HST
2 way 15 amp: 7 nights $328 + HST, 3 nights $214 + HST
Camping, Shining Waters AND Sandspit
7 day or 3 day packages with unlimited access to Shining Waters Family Fun Park & Sandspit (pricing is based on a family of four.)
For extra person $50 + HST, under 36″ $17.50+
3 way 30 amp: 7 nights $443 + HST, 3 nights $314 + HST
2 way 15 amp: 7 nights $413 + HST, 3 night $299 + HST
Office Hours ~ 9am – 9pm
Sunday Breakfast Buffets ~ 8am – 12 noon
Dairy Bar & Take Out ~ 11am – 10pm
Ships Store ~ 8am – 10pm
How to Reach Us
Security: 963-2352 x 4
Ships Store: 963-2352 x 3
Dairy Bar: 963-2352 x 1
Office: 963-2352