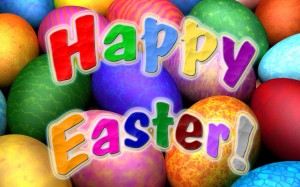 Easter Event
Hop on the hayride Saturday evening to join the Easter bunny for a ride around the park! Following the hayrides the Easter bunny has planned an Easter egg hunt. Come on down and join the fun of Easter in July!
Don't Forget Halloween Week
One of our biggest events is fast approaching the week of August 10th – 16th; ; Halloween Week.
Trick or Treating will be on Saturday evening (August 16th), we have had a large number of children participate in this activity and ask everyone to take special care and attention when moving throughout the campground that evening as the children will be excited and perhaps not paying as close as attention as they should be to vehicles etc.
Public Notice to RV & Trailer Owners
The Dept. of Tourism and Culture and the Tourism Industry Association of PEI remind RV and trailer owners that it is illegal to offer accommodations to the public for a period of less than one month without a tourism accommodation license.
It is essential that we provide safe and quality service to our visitors. One of the requirements of a tourism accommodation license is an inspection to ensure minimum safety and quality standards are met.
Owners of RV's and trailers who provide temporary accommodation in an unlicensed RV or trailer will be fined not less than $1,000 for the first offence. In the case of a second offense the fine is not less than $2,000.
Anyone interested in obtaining a tourism accommodation license for any type of camping accommodate can call the Department of Tourism and Culture at (902)368-4883 or email dllawless@gov.pe.ca for more information.
Special Events
July 26th ~ 8:30am ~ Bake Sale- for Stanley Bridge Memorial Society outside of Rec Hall
July 26th ~ 8-11pm ~Karaoke- Rec Hall
Aug 2nd ~ 8-11am ~ Bake Sale- Greenvale WI outside of Rec Hall
Aug 7th ~ 5pm – Take Out Cold Plate – Tickets available in store, p/u @ in Galley
Aug 16th ~ 6:30pm – Trick or Treating
Aug 18th – 22nd ~ Red Cross Swimming/ Boating Lessons. Please call 628-6262 or RedCross.ca/PEI for more info
Aug 30th ~ 2pm – Car Rally Over $2,000.00 in prizes to be won
On Site Pampering
Rossy's Exotic Nails ~ Manicure & Pedicure appointments right at your campsite by callig Rossy @ 902-213-2537
Full Body Spray Tans ~ Sandra offers full spray body tans for both male & females and can come to your site if you wish. www.smartspraytan.com call or text @1-902-218-0847 and she is also offering a discount to MarcoPolo campers!
Upcoming Theme Weeks
July 20th – 26th ~ Easter Week
July 27th – Aug 2nd ~ Pirate Week
August 3rd – 9th ~ Farm Week
August 10th – 16th ~ Halloween
Win your (existing) seasonal lot fee for 2015!
Tickets are available for seasonal campers only, for $10 each. Expected draw date is the end of July and if enough funds are raised another draw will be held at the end of the season.
50/50 Draws
Look for folks from the seasonal committee around the park on Friday & Saturday nights selling 50/50 tickets. Winning number will be posted at the gate sign, prize money not claimed will go towards next week's pot. Proceeds in aid of the Children's Wish Foundation of PEI.
Recyclables/ Compost
We have recently placed new compost & recycle bins around the park; and ask you to do your part to protect our beautiful park and our environment by sorting your garbage.
Cans/bottles can also be dropped off at the shed near the Laundromat and all proceeds go to the aid of the Kensington Scouts
2014 Recreation Program
Don't forget to join Rebecca each morning (Monday – Saturday) from
9 am – 1 pm; it is drop in, and you are welcome at any time during this time. Rebecca is always looking for recyclables so if you have anything that you think may be useful please be sure to drop them off to her.
Please watch the windows in the rec hall, as we will update new events and times of activities weekly.
Family Activities
~ Daily @ 6pm – Hayrides from the Rec Hall
~ Monday – Saturday @ 7pm – Outdoor Games
~ Monday, Tuesday, Thursday & Friday's @ 8pm – Ball Hockey
~ Friday @ 9pm – Family Dodgeball
~ Sunday's @ 6 & 8pm – Movies in the Rec Hall
~ Monday's @ 9pm – Family Volleyball
~ Wednesday's @ 7:30pm – Chocolate Bar Bingo
~ Thursday's @ 9pm – Exploring
~ Friday, Saturday & Sunday's @ 6pm – Mascots in the park
Adult Activities
~ Monday's @ 7pm – Line Dancing in Rec Hall – $5.00 drop in fee
~ Thursday's @ 8:30pm (till midnight) –Karaoke in Galley
~ ~ CANCELLED THIS WEEK ONLY DUE TO PREBOOKED EVENT ~ Friday's @ 8pm – Weekly Card Games (Texas Hold-Em, Crib, Auction, Gin Rummy) – register by 7:30pm in Galley Restaurant please
~ Aquafit – 9:30am ($5.00 fee) July 18th, 20th, 22nd, 27th, 28th & 30th. August dates announced soon
Kensington Scouts
Cans/bottles placed in the blue recycle bins around the park do NOT go towards the Kensington Scouts, only the ones placed in the shed by the Laundromat go to their fundraising efforts.
Summer Office Hours Ships Store
Daily ~ 8am – 10pm Daily ~ 8am – 10pm
Dairy Bar & Take Out Breakfast Buffets
Daily ~ 11am – 10pm Sunday's till Sept 7th ~ 8am – 12 noon
Captain Kidd's Dairy Bar
Daily ~ 11am – 10pm (Food), and till 11pm for Ice Cream treats
How To Reach Us
Security: 963-2352 x 4 Ships Store: 963-2352 x 3
Office: 963-2352 Dairy Bar: 963-2352 x 1
Physical Address: 7406 Rte. 13, Cavendish PE