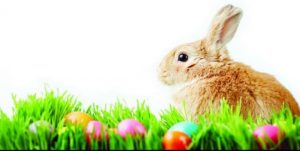 https://marcopololand.ca/wp-content/uploads/2016/07/July-21st-Easter-Week.pdf
Have you always wanted to discover the artist inside you?
Events range from $40-$55 per person plus HST and include everything you need to produce a painting. Bring your game face! We've got the rest – easel, canvas, paint, and apron. We use acrylic paint in primary colors and
provide a 16" x 20" canvas at all of our events.
Customers can arrive up to 30 minutes beforehand. Our trained artists will guide you through creating your very own unique masterpiece. You will be guided brushstroke by brushstroke, from blank canvas to your own special piece of original artwork, Events last approximately two and a half hours and at the end of the night you get to bring home your masterpiece to show off to all your family and friends
Absolutely no painting experience is required
Art after Dark ~ July 25th ~ Red Dirt Road
http://pei.artafterdark.com/product/art-after-dark-212-marco-polo-land/
Art after Dark ~ August 16th ~ Beach Walkway
http://pei.artafterdark.com/product/art-after-dark-257-marco-polo-land/
Paint the Night ~ August 23rd ~ Rainbow Panda
http://www.ptnpei.com/shop/rainbow-panda-marco-polo-land-campsite-august-23
Live Entertainment July 22nd (All ages for outdoor concert) & 23rd (19+ Galley Restaurant) Chris Field
Weekly Events
Family Activities
~ Daily @ 6pm ~ Hayrides
~ Monday – Saturday ~ 9am – 1pm ~ Arts & Crafts
~ Monday ~ 7pm ~ Baseball, 8:30pm ~ Volleyball
~ Tuesday ~ 7pm ~ Life Size Foosball
~ Wednesday ~ 7:30pm ~ Chocolate Bar Bingo, 9:30pm ~ Scavenger Hunt
~ Thursday ~ 7pm ~ Street Hockey, 9pm ~ Outdoor Night Games
~ Friday ~ 7pm ~ Bubble Soccer (Kids), 8:30pm ~ Bubble Soccer (Adults) Ball Hockey
~ Saturday ~ 7pm ~ Street Hockey
~ Sunday ~ 6:30pm ~ Parachute Games, 8pm~ Movie Night
Weekly Live Entertainment
Friday Nights 8:30-10pm – All Ages in main parking lot (Rec Hall in bad weather)
Saturday Nights 9-12am – 19+ Cash Bar Open in Galley
July 22nd/23rd ~ Chris Field
Aug 5th/6th ~ Dennis Dunn Band
Aug 12th/13th ~ Barry Williams
Aug 19th/20th ~ Chris Field
Sept 3rd ~ Fireworks
Aug 26th/27th ~ David Peters & Dave Connolly
Theme Weeks
July 10th ~ Christmas Week
July 17th ~ Easter Week
July 24th ~ Pirate Week
July 31st ~ Farm Week
August 7th ~ Halloween Week
August 14th ~ Disney Week
Office Hours ~ 9am – 9pm Sunday Buffets ~ 8am – 12 noon
Dairy Bar & Take Out ~ 11am – 10pm Ships Store ~ 8am – 10pm
How to Reach Us
Security: 902-963-2352 x 4 Ships Store: 902-963-2352 x 3
Office: 902-963-2352 Dairy Bar: 902-963-2352 x 1