CLICK HERE to download the PDF version of the Marco Polo Treasure Chest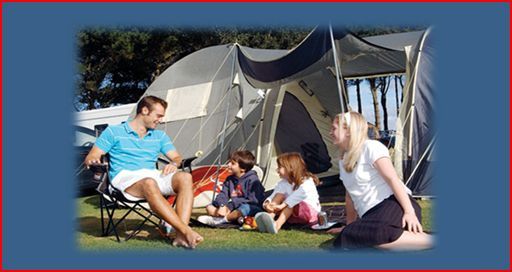 Welcome back to another great summer season of camping at Marco Polo Land!  We hope you have a great stay and if there is anything we can do to make your camping experience more enjoyable please don't hesitate to let any of our staff know.
We've been receiving a lot of calls lately and felt the best way to communicate with everyone was via our newsletter; if you have any questions please don't hesitate to call, however we hope this will address most of the frequently asked questions at this time.
We want to make this newsletter as useful as possible for you our campers and welcome any suggestions you may have.
HAVE A GREAT SUMMER!!
Theme Weeks & Activities
As you've come to know, theme weeks are a very important part of our campground activities and again we are happy to offer you a wide variety of themes that will hopefully appeal to everyone throughout the summer; and we encourage your participation.
In each newsletter we'll give you more in-depth info on what's coming up for the week ahead.  As well we'll keep a running list of the theme so you can plan accordingly.
If you have any suggestions or ideas on how to make our theme weeks better please be sure to let us know at marcopolopei@gmail.com
We are very excited this summer to have Rebecca back as our activity director and again she will have Crafts & Games in the Rec Hall from 9am-1pm, Hayrides daily at 5pm and from 6:30-10pm there will be lots of organized activities (DJ will run the events on Saturday, Sunday & Monday nights)….check the Rec Hall windows for more specific details.
New this year….we have campground Mascots, who will be around the park daily from 6-8pm during high season…stay tuned!
Campground  Improvements 
NEW!
Washroom #2 by pool has been replaced.
NEW!
Playground equipment by mid-June in pool field and 2 smaller sets in other fields.
NEW!
Pool liner for main pool, with expected installation by mid-June
INTERNET IMPROVEMENTS
Has been upgraded once again with expected improvements in service
Important Dates To Remember
Set Up Weekend ~ You may SET UP your trailer anytime AFTER May 16th, however your power and water must be unhooked when you leave the park, otherwise there will be a $20 per day charged to your account.   Should you wish to stay you may pay the nightly fee of $20 which can be arranged through the office up until May 27th.
OPENING DAY
May 27th ~ Welcome to the 2013 Season (1st night we are open)
Current Office Hours (Monday to Friday)
Dianne is in the home office from 8am – 2pm (963-2352)
Summer Office Hours
May 27th – June 21st ~9am – 9pm
June 21st ~ 8am – 10pm
Ships Store
May 27th – June 21st ~ 11am – 7pm
June 22nd  ~ 8am – 11pm
Annual Pot-Luck
June 1st  (Saturday)~ 5pm – Everyone Welcome (bring your friends too if you like)
Hunter River United Church Supper ~ June 8th (4 -8pm)
Dairy Bar & Take Out
Opens June 14th ~ 4pm – 9pm
June 15th ~11am – 9pm
June 16th ~ 12-6pm
June 21st – Late August
Breakfast Buffets
Opens June 16th ~ Father's Day (Dad's Eat Free)
Dates to Note
 May 27th ~Main Office, Store & Security Opens
 June 14th, 15th & 16th ~Abegweit Dog Show
 June 15th ~Spaghetti Fundraiser For Cadets – 5-6pm
 June 23rd ~Movie Night
 June 26th ~Full Rec Program Starts
Special Events
More details to follow  in our weekly newsletters or visit us @  www.marcopololand.com for more information
How To Reach Us
Security: 963-2352 x 4                                       Ships Store: 963-2352 x 3
Office: 963-2352                                                    Dairy Bar: 963-2352 x 1
Toll-Free 1-800-665-2352
Campground Email Address: questions@marcopololand.com
Marco Polo Treasure Chest Email: marcopolopei@gmail.com
Mailing Address: RR#1 Hunter River, PE  C0A 1N0
 Physical Address: 7406 Rte. 13, Cavendish PE
Click on the Treasure Chest to Sign Up For Our Newsletter