CLICK HERE to download the PDF version of the Marco Polo Treasure Chest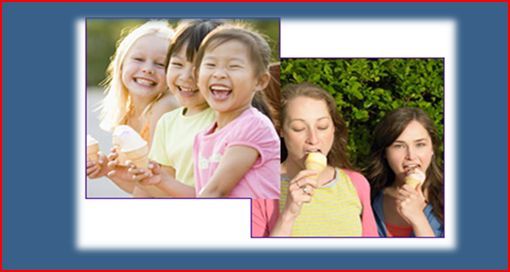 Did You Know?
Did you know that you can purchase KJL meats, sausages and fresh island vegetables at Marco Polo?  KJL products contain no growth hormones and no antibiotics.  Everything is processed in the shop including the smoked bacon and they also make their own varieties of sausages like bratwurst, donair, sweet Italian, Hungarian and more.  The truck operates on a CASH ONLY basis so be prepared when you see the big white truck driving through!
Again this year Rossy is available to come to your site to book a manicure, pedicure or both.  Why not get a bunch of the girls over for happy hour on your deck with pampering?  Give Rossy a call @ 213-2537 to book your private appointment today!
We also have tickets available in the office for the Anne & Gilbert Show.
Daily Crafts in the Rec Hall from 9am – 1pm Monday – Saturday!
Fun Activities
Don't forget to check out all the fun activities at MarcoPolo
Doggie park (a fenced area that you can let the dogs play)
Race Car track (a track that you can play with your remote control cars (we have cars for rent as well)
Outdoor street hockey rink – take your own hockey stick or rent one from us
Petting Farm- rabbits, chickens, goat, pig, sheep, ducks etc)
Jumping Pillow
Solar Heated Pools
Theme weeks daily craft and games 9am till 12pm
Daily Hayride 5 pm
Games, movies, bingo , scavenger hunts etc- daily 6pm till 10 pm
Stocked Fish Pond – take your own fishing road or rent one from us
Arcade (indoor games)
Movies on TV in rec hall Sunday evening and any rainy days
And more…
June Events
June 22nd @ 11am ~ Dutch Association Event
 June 26th  ~ @ 5pm~ Hayrides, @6pm ~ Mascots, @7:30pm ~ Chocolate Bar Bingo, @ 8:30pm ~ Adult Karaoke in Galley Rest.
 June 27th ~ @8pm ~ Softball, @8:30pm ~ Adult Game Night (Rec Hall), @ 9pm ~ Exploring – meet at Rec Hall
 June 28th ~ @ 5pm ~ Hayrides, @ 6pm ~ Mascots, @8pm ~ Special Theme Week Activity
Important Dates To Remember
Summer Office Hours  ~ Open Daily ~ 8am – 10pm
Ships Store ~ Open Daily ~ 8am – 11pm
Dairy Bar & Take Out ~ Open Daily ~ 11am – 9pm
Weekend Special: Philly Cheese Steak Sandwich w/ Fries ~$9.99
New This Year ~16"Pizza's
Burgers, Fries, Chicken Fingers, Ice Cream (both soft & hard varieties), Slushies and much more!
Breakfast Buffets ~ Weekly till Sept 9th ~ 8am – 12 noon
Dates to Note
July 5th, 6th & 7th ~ Cavendish Beach Music Festival
July 8th & 9th ~Antique Car Show
 Aug 5th – 9th ~Red Cross Safety Day Camps 1 Child/ Full Day/Week– $120, 3 or more children Full Day/ Week -$315 Register before July19th, open to kids age 5 -13yrs (must be min 9 yrs for boating program) www.redcross.ca/pei Call 628-6262.  Limited to 50 kids
Aug 10th & 11th ~Dog Day
 Sept 13th, 14th & 15th ~7th Annual Women's Weekend Only $85 (meals incl.)
How To Reach Us

Security: 963-2352 x 4                                       Ships Store: 963-2352 x 3

Office: 963-2352                                               Dairy Bar: 963-2352 x 1

Toll-Free 1-800-665-2352

Campground Email Address: questions@marcopololand.com

Marco Polo Treasure Chest Email: marcopolopei@gmail.com

Mailing Address: RR#1 Hunter River, PE  C0A 1N0

Physical Address: 7406 Rte. 13, Cavendish PE
Click on the Treasure Chest to Sign Up For Our Newsletter