Cavendish Beach Music Festival 2019

 for more info are like to book the  Reservation line  is open  tuesdays  9am-3pm 902-963-2352 

We have 12 cabins they are min stay of 6 night there are different dates please call for more info they can sleep 4-8 people per cabin  they are $2418.75 tax in due on time of booking at time of check-in a $1000,- damage deposit will be taken.

opening from July 2-8 July 3-9 and July 4-10

ALL PAYMENT DEPOSIT ARE DUE IF FULL ON TIME OFF BOOKING AND THERE ARE NO REFUNDS

Rules For 2019 CBMF Bookings
$353.75 per site (tax in ) due on time of booking
$628.75 per room in the Inn (tax in) due on time of booking
July 4th (Thursday) to 8th (Monday) 4 nights
NO MULTIPLE BOOKINGS!
4 people per site; absolutely NO exceptions Rooms in 5 off the rooms sleep 2 only Ellis room sleeps 4 ,Cabins can have de amount of people that it can sleep Chilliwack and chalet  6 person The deluxe one 8 persons 

No refunds offered.

Water park , rec program,, jumping pillow will be closed July 4 – 8
we don't allow tent on a trailer site.
*If rules are broken, ALL those registered to the site will be reused for future bookings.
Bus Service
Trius Tours will have buses going between Marco Polo Land and the concert.
They start an hour before the concert and stop after everyone is back in the evening.
The buses will run back and forth the whole day.
1-day pass is $15/per person, 3 Day pass is $35/person
    Bracelets are for sale in the office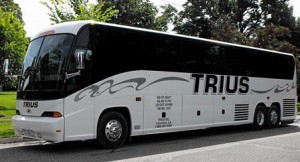 ---
Don't be a Party Pooper
We like that everyone has a good time, but don't be annoying to someone else.
Have your bracelet on at all times when you are at Marco Polo Land.

don't sell bracelets ??

No drinking alcohol off your campsite and no walking from site to site with open alcohol. Do not drink and drive.
Have no extreme noise on your site. Turn the radio down so your neighbour doesn't have to listen to it.
Respect the property that you are on and the property of other campers.
Keep the campsites clean. Bring garbage to the bins.
Respect others and especially respect quiet time. There are people who like to sleep after a whole day at the concert.
No public urination. Use the washrooms provided.
any drug, recreational drug is not permitted on this prived property and will be directly removed.
We will enforce the rules ……
If any of these rules are not followed, y
ou will be removed from your site and there will be no refunds. 
---